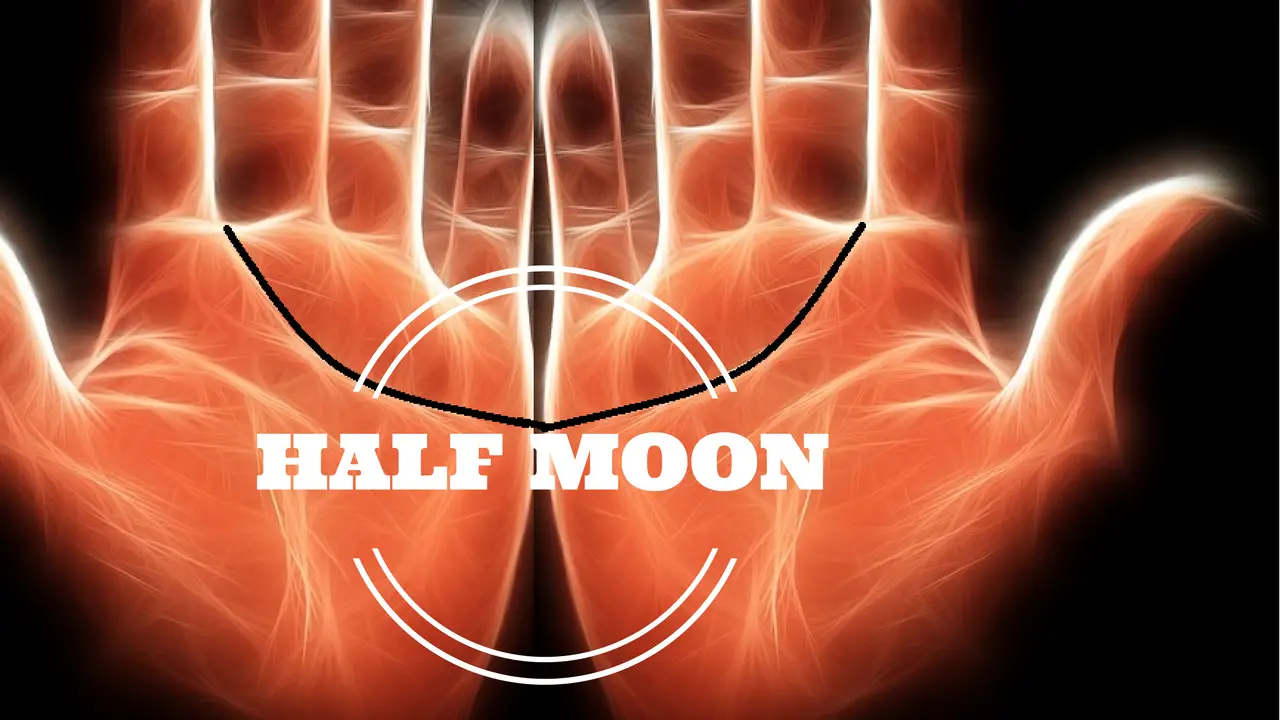 Curved heart line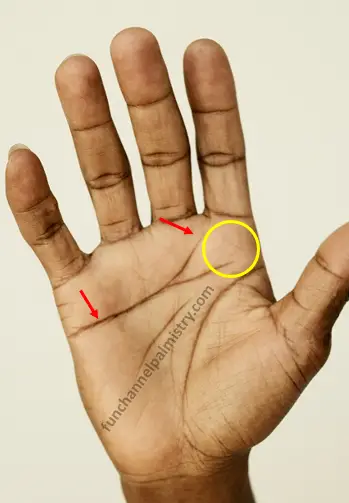 Let's try to understand the meaning of a curved heart line.
The heart line usually starts from the Jupiter mount and goes all the way to the percussion under the mercury mount as shown.
It illustrates how a person expresses his emotional side, compassion, deep love and affection for others, responsiveness to one's subdued feelings, and the channel he or she chooses to vent those desires to the outside world.
It also reflects attitude towards marriage, devotion in a relationship, romantic and genuine nature, and sometimes the physical condition of the heart.
Good heart line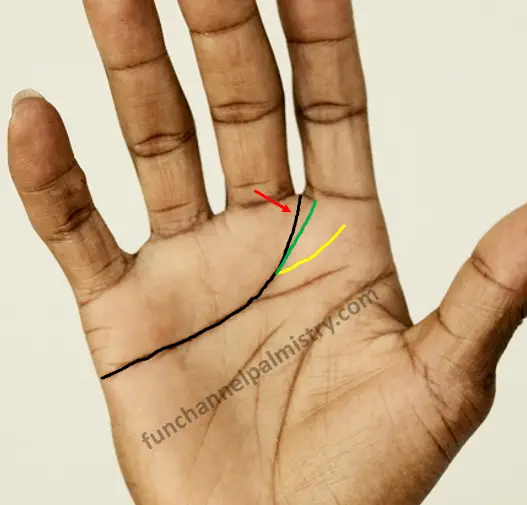 An ideal heart line starts between the index and middle finger, takes a nice curve, and ends under the little finger.
The question is why?
It absorbs thoughtfulness and great insights from Saturn and Jupiter mount that shows an astonishing balance between practical nature and never gets over sentimental in love matters.
This fosters good connections and denotes potential success in a relationship.
In other words, they have strong control over their emotions, refrain from taking foolish decisions in the heat of a moment, and possess a high level of emotional intelligence which is of paramount importance in today's time.
That's why the heart line is considered a major line in palmistry.
The more it takes a curve, the more it depicts an expressive and flexible nature of an individual.
Read More: Fortune Tellings Signs Present On Your Hands, CLICK HERE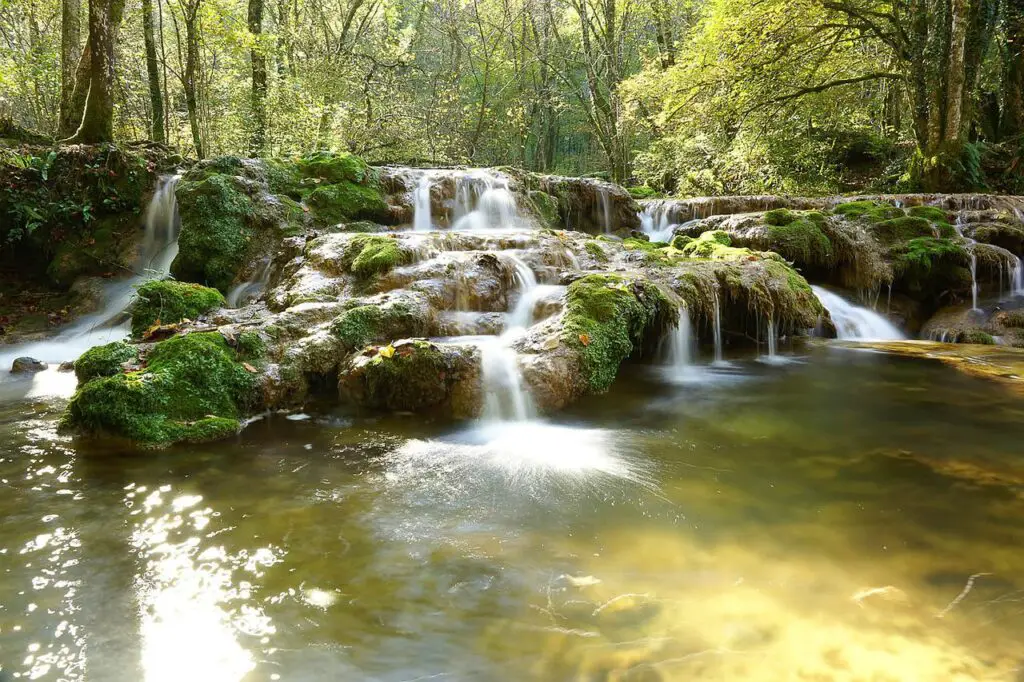 It is equivalent to a water stream that makes its own way.
Even if it gets trapped somewhere, it seeps through the cracks, rocks and reaches its target.
Change in life is inevitable. Those who stay rigid will be thrown out eventually!
Half moon on both hands
Most of you must have heard somewhere or come across on the internet that whenever you join both hands with curved heart lines, a crescent moon on palm gets formed and claims that you will have a very good-looking spouse and happy marriage is seen.
What does it mean if you have a half-moon on your palm?
Is there any element of truth to this myth?
It is made-up nonsense to catch the attention of unwary, superstitious, unintelligent, and gullible masses. There is no dearth of such people on this planet whose psyche is made to believe in such stuff.
Let's think in a logical way with the help of the following examples and debunk this myth.
Read More: Do you half moon shape on your nails, CLICK HERE
Half-moon shape on palm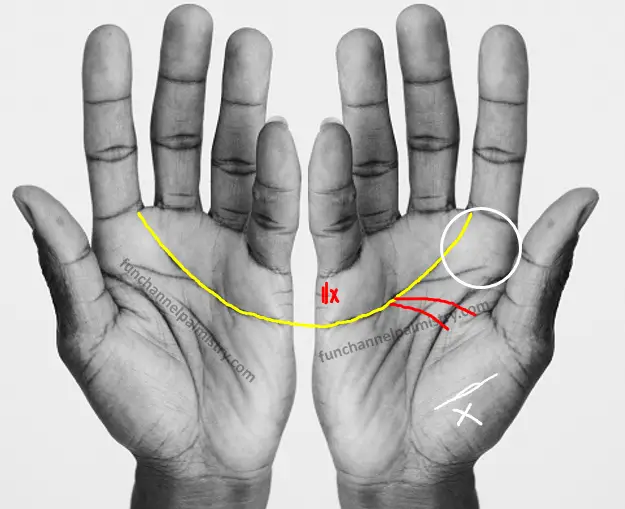 I have seen thousands of palms where such a pattern was present, and their marriage turned out to be a disaster. In addition, he or she was not blessed with a good-looking partner either.
The hand contained a plethora of bad signs such as thick downward branches from the heart line crossing the headline, defective marriage line, weak Jupiter, and Venus mount with islands and cross markings on it.
Straight heart line in both hands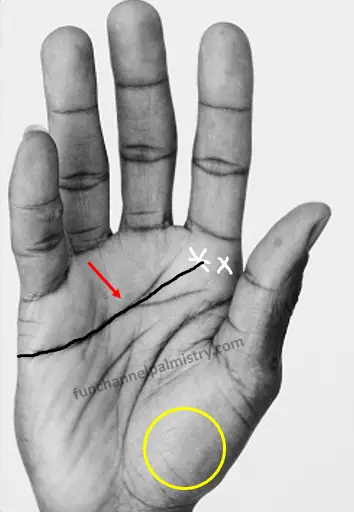 On the contrary, if there is the presence of a pinkish and clear heart line, star, or cross formation on the developed mount of Jupiter, excellent condition of Venus mount, and the hand structure is good, chances of getting a good-looking man or a woman increase even if the heart line is straight, origins from the Jupiter mount and no half moon on the palm is present.
The bottom line: Don't believe in such a gimmick and waste your time!
If you want a palm reading or ask a specific question, CLICK HERE